This market is one of the largest in southern Morocco. Very authentic, it is divided into two main parts: the livestock market and the market for food and utensils of everyday life. To take advantage of the cattle market, it will be necessary to be on the spot relatively early to attend the sustained negotiations of which the camels, sheep, donkeys and cows are the object. Interesting also: the loading of these animals negotiated in all kinds of vehicles, from the cart, to the truck, via the trunk of the car or the seat of the motorcycle. From the producer to the consumer, some animals are slaughtered on site and you will find them soon at the stalls of butchers on the market.
In the souk, you will meet the merchants and peasants of the surrounding countryside, come here to sell the goods they produce in the region. The stalls are full of seasonal fruits and vegetables, but also clothes (sometimes used), kitchen utensils, or cakes that delight your taste buds. For the more handymen, it is also an opportunity to buy the production of local blacksmiths and blacksmiths, such as nails, horseshoes, etc.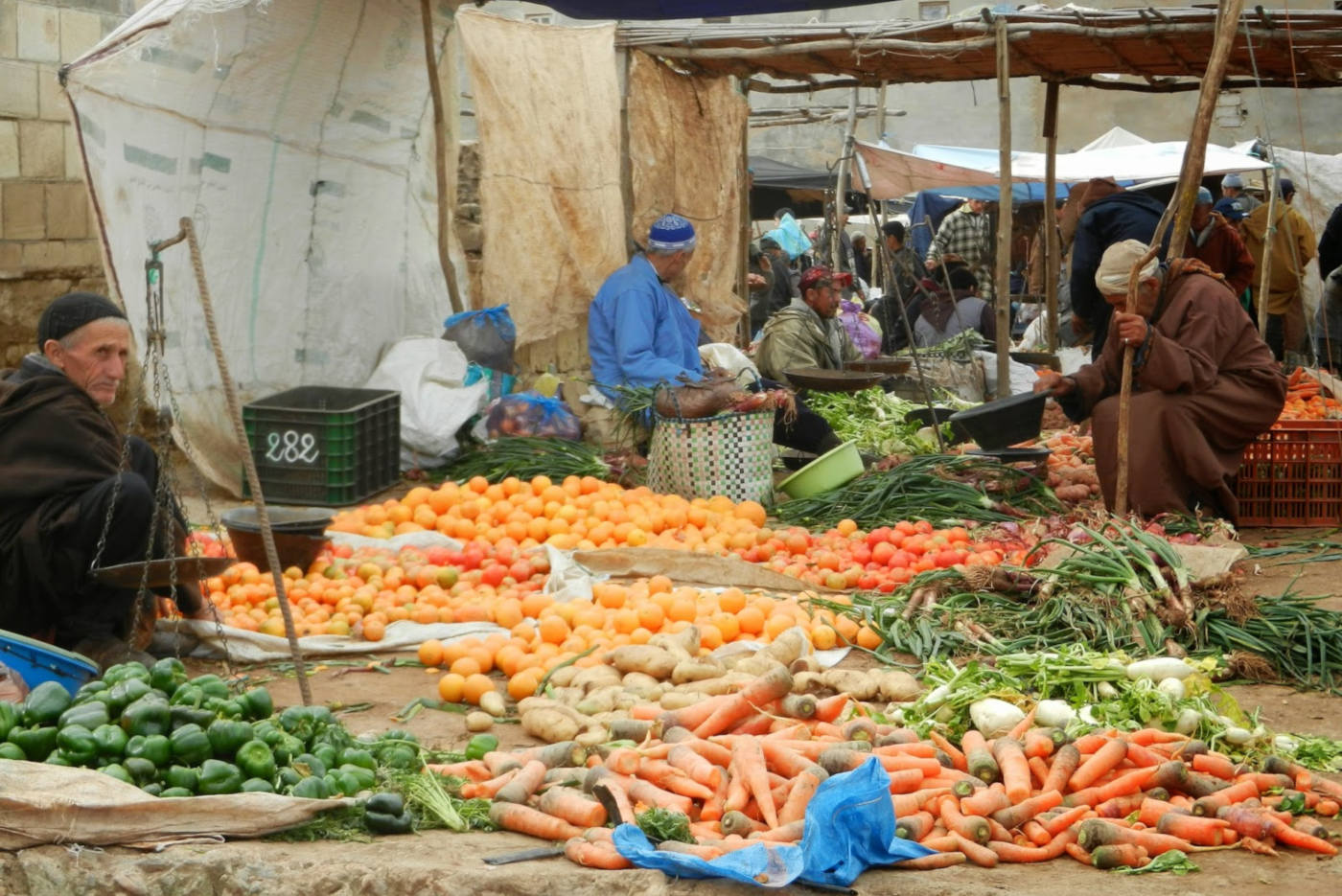 On site, you will also find large tents that can serve as a stopover, where you can enjoy the traditional tea in the middle, tasty Moroccan pastries or eat a meat skewer. Sitting on the rugs or squatting on the floor, the dialogue will engage and give you the opportunity for endless conversations.
This is a unique opportunity for tourists passing through marked trails and mingle with the local population, in a moment of true sharing.